About the Project
Pullman Port Douglas Sea Temple Resort & Spa is unrivalled as THE 5-star resort in Port Douglas. The beautifully manicured grounds, stylish accommodation, world class facilities and spectacular 3000m
2
central swimming lagoon, places Sea Temple in another league when compared with other resorts in the region. Sea Temple Luxury Apartments is a collection of 6 stunning 2 and 3 bedroom Swimout and Penthouse apartments within the Pullman Sea Temple resort complex. The apartments have been selected for their ideal positions within the resort, relaxed atmosphere and unparralled quality facilities set the scene for pure enjoyment.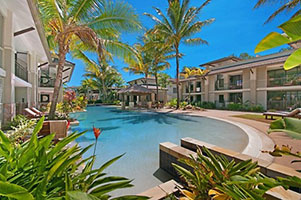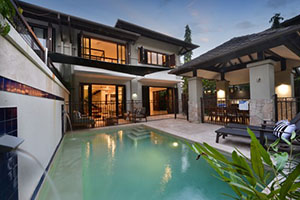 The Challenge
When you are working with one of the most prestigious resorts in Port Douglas where the highest quality of facilities, services and experiences are expected, you need to provide unparalled results. Also when your guests are paying a premium price, your solution needs to be low odour so as to not disrupt the experience of paying guests whilst the work is being completed. The harsh North Queensland conditions demand a high quality product strong enough to withstand all types of weathering. So when Sea Temple Apartments discovered a problem with their waterproofing a high quality but aesthetically pleasing solution was the only option.
Tremco Solution
With the contractor previously using liquid membranes, a more robust and durable solution was needed which would also provide the warranty, demanded of a high quality building such as Sea Temple.
Having previously completed many other successful projects with Tremco Systems, the applicator had trust in the Tremco solution, and a dual layer of Tremproof Torch 3000 seemed the logical choice for this end high development. The low VOC and odour levels of Tremproof Torch 3000 helped seal the deal in the built up 5 star accommodation to reduce neighbourhood discomfort.