About the Project
The new, world-class $177 million Brisbane International Cruise Terminal has been designed to cater for the biggest cruise ships in the world and give passengers a world-class experience. It will become a gateway, helping to showcase all that south-east Queensland has to offer.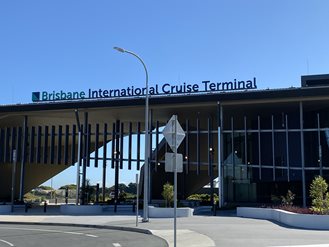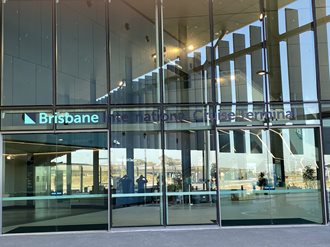 Challenge
When you are working on one of the state government's flagship projects, details and quality of work is imperative. The contractor was tasked with the supply and installation of over 450 IGU panels for the cruise terminal. The challenges posed for this type of job not only lay with installation of panels on such a large scale, but the physical installation in challenging conditions which included over water, and in high wind areas. Detailed documentation and onsite testing of the job was essential to comply with the customer's requirements to ensure quality was maintained throughout the project and to expectations.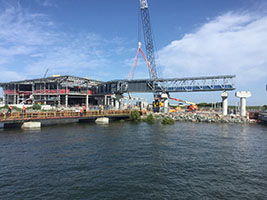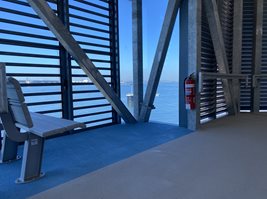 Solution
For over 80 years Tremco has built our reputation around supplying and educating many large scale projects such as the Brisbane International Cruise Terminal. Collaborating with our loyal contractor, architect and builder together with our vast experience on similar projects, Tremco was a natural fit for this iconic landmark. On site inspections utilising our iAuditor program was a key to maintaining the high quality expected by all stakeholders.
With over 1000 Litres of
Proglaze II
installed all parties could rest assure that the structural integrity and warranty requirements met the needs for such an impressive project.
The team also delivered a performance resin flooring solution for the internal walkways, communal areas, departure lounge and foot bridge. Find out what systems were selected from our Flowcrete resin flooring for the
Brisbane International Cruise Terminal project
.