About the Project
When you are a premium brand delivering high quality products to high end customers it's all in the detail.
This was the case when one of our installers started one of the largest car dealership refurbishments in Sydney's history with the latest BMW flagship showroom in Rushcutters Bay. When you are spending over $54 million dollars on a showroom, you need looks and finishes as premium as the cars you are selling. The new state of the art facility/showroom can house up to 100 cars on display at any one time. This five-storey state of the art facility houses 2 showrooms, a workshop area, offices, part storage and training centre offering one of the best purchasing experiences in Sydney.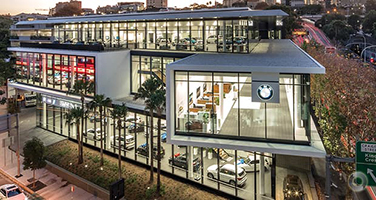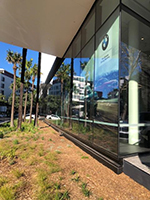 The Challenge
Customers are welcomed into the space with the ground floor offering a customer lounge, a drop off zone for new car deliveries, access to loading docks and an exit from the new car handover area. With the customer in mind, there are one on one consultation areas, a merchandise store adjacent to reception and a café area. This café is referred to as the 'customer oasis', open to the general public to not only service their customers but also as an attraction to draw people into the space. The challenge with this, is it is all displayed with glass. With over 5000m
2
of show room glass on one of the most prominent corners in Sydney.
Clean lines, quality finishes and a high-quality job was demanded from this flagship location. Minimal obstruction from the road was needed to ensure the cars could be seen clearly by passing traffic, due to the size of the job, a long term warranty was needed backed by onsite inspections and advice if needed.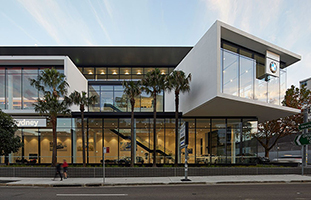 Tremco Solution
Tremco worked closely with the installer on the job using Proglaze 2, Spectrem 2 and Tremglaze 50 for the Sealants and Glazing.
The installer partnered with Tremco for a few reasons. Apart from premium quality products backed by a 20-year warranty, Tremco were able to provide iAuditor reports throughout the project to ensure the quality consistency demanded from a job like this was delivered to the flagship store, giving confidence to the builder and owner that the job was being conducted to the high quality this flagship location demanded.