Challenge
Faced with extremely tight programming on a 40 level unit block, where everything had to perfect the first time. A product which provided a fast consistent high quality result was needed. Due to the high quality of product needed on the project, the developer has employed their own certifier to inspect every level within the development.
Solution
Vulkem NEM is a single pack elastomeric, moisture curing, high tensile strength and tough curing polyurethane membrane. It cures to form a flexible rubber membrane. Vulkem NEM may be used to apply a seamless, monolithic waterproof membrane to concrete substrates, compressed sheeting and plywood which is well anchored and primed. It is simple and easy to apply by either notched trowel, roller or brush to vertical and horizontal applications.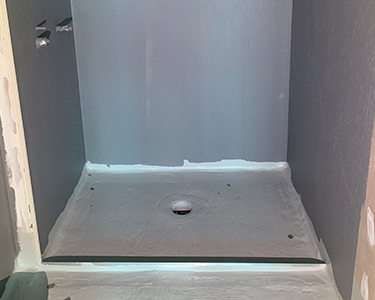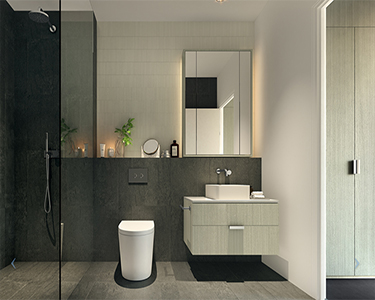 Tremco Solution
System used: Vulkem NEM
Having worked previously in some capacity with the builder which has resulted in zero product related failures post-handover, the builder believed in the high quality products provided by Tremco and that Tremco could deliver the high quality of service demanded on a large $165 million project.
Tremco went out every week to observe the installed membrane on every level. Every balcony and wet area was flood tested, with not one leak occurring during the testing. The build progressed ahead of the original programmed timeline.
Having a clear QA process with the manufacturer, contractor/builder provided a high level of confidence in the Tremco system solution combined with Tremco's onsite technical support helped secure the project with the builder.